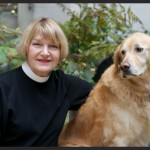 As I write this, meteorologists claim that the days of 90 degrees plus are gone for this year, and the morning temperatures over the weekend are forecast to be in the high 40's. Fall has finally arrived! And with the start of football season, the change of the leaves and the change in the weather, another sign of Fall is our annual Stewardship program.
I Iove the fall season – it is my favorite time of year. And I love the time of stewardship. No, that's not a misprint – I really do love the time of stewardship. It is a period of four weeks that I use for reflection about where I am in my Christian development and in my relationship to God. It is a time of daily prayer, of thinking intentionally about the many blessings that have come since last fall and how grateful I am for the St. Matthew's community, for my life in Snellville, and for the many ways I have felt God's love. And from those reflections, I then pray for discernment about what God expects of me and how I am called to give back this year in thanksgiving for all that God has done. So yes, I find the time of stewardship to be very special.
I also know that it is not embraced that way by many people. Somehow, the four weeks is seen as a way for the church to spend a focused period of time talking about money. And while making a financial commitment to St. Matthew's in the form of a pledge is a key outcome of the four weeks, the time does not need to be stressful. I discovered years ago that if I focus on the spiritual, the financial follows. It just does. And more than that, it's not painful. Honest!
Want to know more about how you can celebrate the season of stewardship instead of trying to hide from it? Tune in next week and I'll tell you!
In Christ's Love,
Mother Liz+


Share this on your social network: