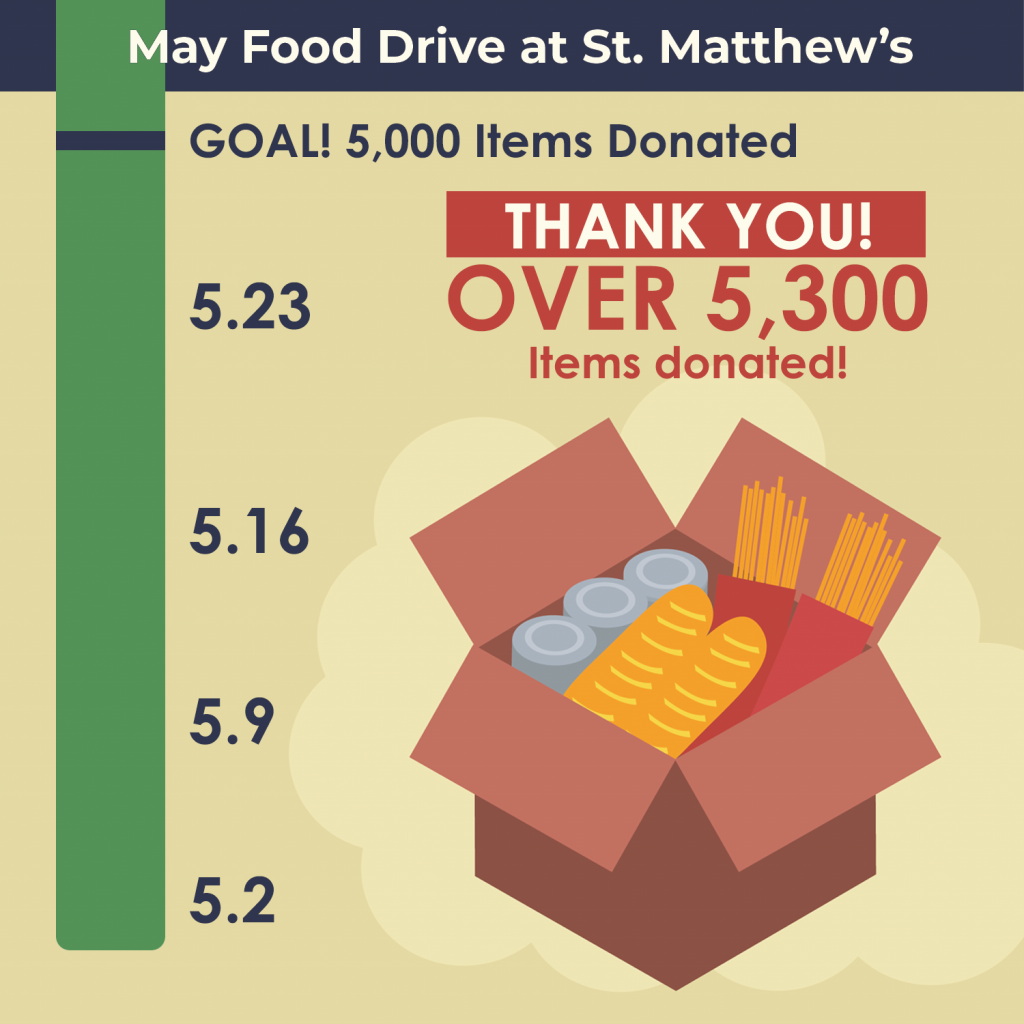 The May Food Drive for the Southeast Gwinnett Co-Op wrapped up last Saturday and the numbers are in! With 5 Saturday drop off days and cash donations through the co-op and the Outreach Committee, the food drive provided more than 5,300 items for neighbors in need during this difficult time, smashing our goal of 5,000 items!
The Outreach Committee would like to say THANK YOU to everyone who was able to participate, including dropping off items, volunteering to collect on Saturday mornings, and donating so that we could purchase the most urgent items the co-op requested. It was so wonderful to come together, to see familiar faces, and to see all the love and support the St. Matthew's parish has for our community.
Stay tuned for news on more ways to help this summer!
If you pour yourself out for the hungry and satisfy the desire of the afflicted, then shall your light rise in the darkness and your gloom be as the noonday. – Isaiah 58:10
For photos from the Saturday collections and deliveries to the co-op, please check them out on out our Facebook page.


Share this on your social network: