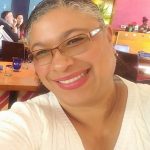 By Juanita Little, Preschool Director
St. Matthew's Preschool and Kindergarten
For photos and more info on St. Matthew's Preschool, please visit their Facebook Page.
To say that the preschool has experienced a once in a lifetime event this Spring would be an understatement. Like the rest of the world, COVID-19 has left its mark on us. I will never forget the struggle with how to express my feelings, and those of our teachers and staff, about the circumstances we all found ourselves in. But I have settled on the word "unique," which is defined as follows: being the only one of its kind; unlike anything else. Certainly, the end of our school year has been unique, unlike anything we have ever experienced. Our prayer is that we will never have to face the educational challenges that COVID-19 has brought to bear, and the physical separation from our students that social distancing has required.
But let us focus for a moment on the unique blessings this forced separation brought to us. Our teachers had to work hard to find new ways to connect with their students. They had to become Zoom pioneers and YouTube contributors — unique experiences for them! Our precious students had to adapt to seeing their teachers and classmates through a virtual setting. A truly unique experience for them! If you know any of our teachers, please join me in taking a moment to thank them for their dedication to the children and their families, for their thoughtful planning and time invested in the lives of each and every one of them! Most of all, thank them for learning to ZOOM!!! I must also thank our parents for collaborating with our staff, working together to accomplish one shared goal: ensuring each student was ready for their next educational step. What a blessing, that in the time of separation, we had the ability, through technology, to remain connected to our St. Matthew's Preschool families.
Unique is also the perfect word for our students. It is always our great joy to get to know each student who comes to St. Matthew's. We come to know and appreciate each child for his or her special qualities, be it kindness, intelligence, compassion, cheerfulness, silliness, or determination! At St. Matthew's Preschool and Kindergarten, every child is special, every one–unique!
The premature ending in March happened just as the children were blossoming and just as the confidence they've gained throughout the school year began to shine. We missed watching our children proudly sing their special songs for their Daddy's (at the breakfast with Dad) and Mommy's (at the ice cream sundaes with Mom). We missed the fun of celebrating the end of the school year with our traditional Luau. And we would have given almost anything to be able to celebrate our Pre-K Fours and Kindergarten graduates in person with a fabulous performance, with lots of applause and pictures, and of course a good-bye hug. Instead, we had the unique experience of a virtual graduation, and with it an unexpected blessing. Over 300 family and friends across the country were able to join our first ever Facebook live broadcast of graduation. In the several weeks since the initial broadcast, the video has been viewed over 1,000 times!
Since our last in-person class was held on March 13th, we have missed our students immensely. So when it was determined that the only way we could safely experience closure for the 2019-2020 school year was via a contactless drive thru, we embraced the opportunity. All of our teachers, staff and Father Tommy lined up, clothed in masks and gloves, waved good bye and blew lots of covered kisses to the kids. Although it was not the way we expected to end our year, we were grateful for the chance to see our families through their car windows one last time.
Like many others, we have suffered losses as a result of COVID-19. We shall not soon forget why we didn't get to celebrate the 35th Anniversary of St. Matthew's Preschool that was scheduled for May. In addition, our largest fundraiser of the year, our annual Silent Auction, was to be held in conjunction with the 35th Anniversary celebration. We have also had to cancel our three Preschool Summer Camps this year, which we consider as vital for creating income, as well as a perfect way to recruit new students. However, in lieu of our camps, we will be continuing to Zoom! In order to stay connected to our current families and to create connections with new families, our teachers will be offering a reading hour and a music hour on two separate days each week during the summer. This will be another unique experience for all involved!
I would like to turn our minds to focusing on the positive and all that was accomplished in the first half of our year! Our enrollment was at an all-time high, with 97 unique students and all available classes filled.  Our new tradition of a grandparent's dance in the Fall boasted over 150 attendees; both our Halloween pumpkin auction and our Christmas basket auction were a success; and our Thanksgiving feasts and Christmas Program had the highest attendances in our 35 year history!
And then there are the blessings that God provided this year. Father Tommy joined us and began welcoming our children in the mornings and taking turns with Mother Liz to teach them in Chapel every Wednesday. We recently had additional WAP cabling along with additional outlets and tv wall mounts installed. Once additional funding is procured, the TV's will be purchased and installed. This is an exciting new resource, not only for our staff to be able to utilize to enhance teaching, but for the church, christian education and the choir as well. On the playground the grass has definitely had a chance to grow, filling in some stubborn bare spots! And last, but not least, because we have had a strong provision from God with full enrollment for the last 2 years, we were able to continue to pay our teachers through the pandemic.
Finally, I am reminded at this unique time, that by God's grace, St. Matthew's Preschool not only survived the flood of 2017, we flourished! We have faith that when we reflect on the Spring of COVID-19, we will be reminded of God's blessings. As we move away from this school year and the world begins to "re-open" and find a "new normal", I ask that you pray for the upcoming 2020-2021 school year and the discernment needed in planning for re-opening in the Fall. Please pray for the well-being of the preschool and continued good health for our preschool families and staff. With God's continued providence, blessing and strength, will we prevail through this unique experience and continue to be a blessing to the preschool families and a vibrant outreach for St. Matthew's to our local community.


Share this on your social network: