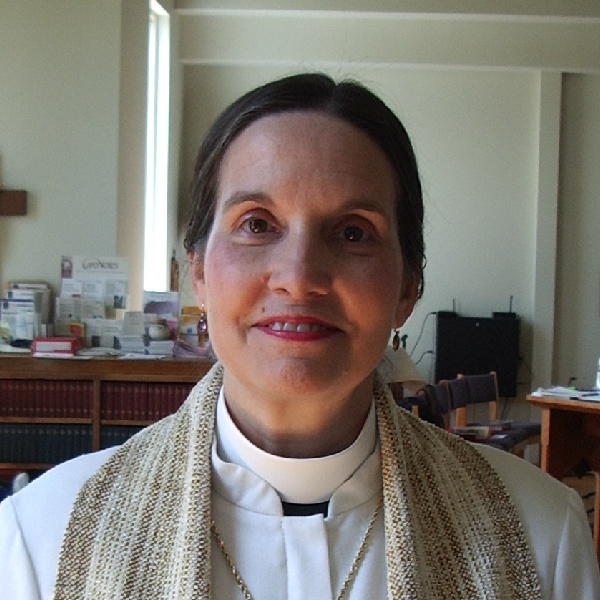 Perhaps on occasion you've wondered what the Vestry does. Well, part of the role of the vestry is to serve as spiritual leaders of this faith community. Not only do they have responsibility for the temporal (financial) affairs of the Church, but they also share with the Rector the responsibility for the spiritual health of the parish. Over the past four months, the Vestry has reflected on the core values which the parish should uphold. The first core value which ranked the highest in the minds and hearts of the Vestry is spiritual growth.
When you think of spiritual growth perhaps you imagine getting wiser or taking on new rules of life or feeling more pious in worship and prayer. However, spiritual growth is not necessarily something you can see or measure, at least not on the surface. One analogy is to consider that spiritual growth is like a plant or tree putting down deep roots, even if the part of the plant above the surface looks short and stubby or the plant is attempting to grow amid the weeds.
Jesus told many parables about spiritual growth using agricultural images. Based on scripture, Jesus tells us that roots matter more than stems or the height of the tree. Bigger is not always better, and in fact pruning may allow the plant/tree to send more energy to the roots allowing for a more mature and fruitful plant to emerge.
In many of his letters, St. Paul is writing to congregations who have missed the point. Paul reminds us over and over that one spiritual gift is not better than another, and that spiritual growth is not about gaining power or prestige. Set your heart on sustainability instead of looking only for visible results. The challenge for us in this season of Epiphany is not only to look for the manifestation of God in our lives, but to then use those moments to focus our energy on growing deeper roots which can sustain us in times when challenges come.
In this pandemic, we have been continuously challenged with factors outside our control, but we can still use those times of difficulty to put our energy into growing deeper spiritual practices. Be part of weekly worship in-person, if you're able, and on-line if your health does not permit your physical presence. Commit to daily prayer for discernment and growth. Make it a point to engage in weekly study with other Christians so we are challenged to think in new ways and we get the nourishment we need to continue our journey. In a way, this pandemic has forced us to "cease" doing many of the activities we have done in the past, and the blessing of this pause allows us to evaluate how we resume our common life together. The Vestry will continue to discern how to focus on this key core value in a way which supports our individual and communal growth.
Blessings and see you soon, Mother Pat+


Share this on your social network: