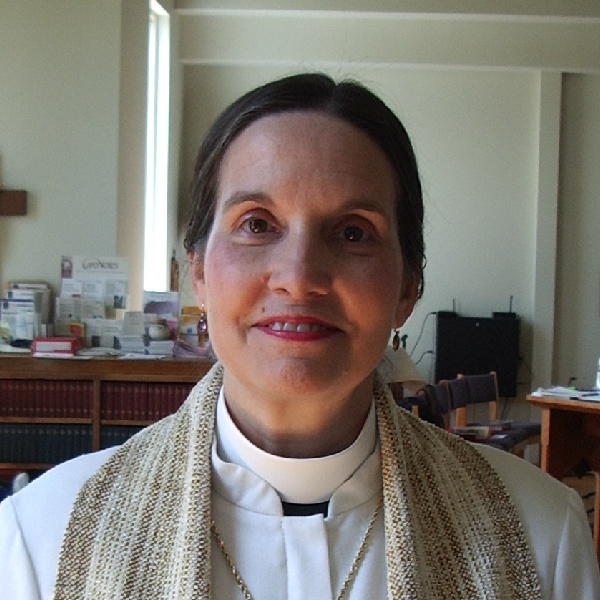 Here we are in the 5th week of the Easter season, and we find ourselves searching. In this season many of our readings have Jesus searching for us and in other Sunday readings we are searching for Jesus. As a parish, St. Matthew's is in the midst of the search for a new rector, so I thought perhaps we should reflect on what it means to search and what happens when we find what we seek.
When we search for something, we have some idea of what we are looking for, but often in the very process of searching we discover that we really need something else. For example, the early disciples sought the risen Jesus because they still wanted the familiar companionship of his presence at the table and on the road. The disciples wanted it to be like it was before the crucifixion, but that was not to be. Jesus clearly tells Mary Magdalene in the garden that she is not to cling to him or try to hold onto him, because things are different now. Jesus is no longer bound by temporal time or earthly boundaries; and yet the disciples would like things to return to the way they were. We all like things to return to whatever we think is "normal" or the way they were before the disruption or change; but that is not how it works.
Jesus will soon ascend back to the Godhead forever and the disciples will have to learn to walk in faith in a different way – no more surprise visits by the risen Jesus in the upper room or for breakfast on the beach. Jesus will ascend and will send the Holy Spirit to serve as that constant reminder of God's presence in their lives – nothing will ever be the same again and the disciples are just beginning to discover that reality as they search for Jesus and wait for the power from on high which Jesus promises them.
St. Matthew's is also searching and in the discernment process, you as a parish have discovered that what you thought you wanted and needed might indeed be different than the familiar things of the past. In your searching for a new rector, St. Matthew's may discover new ways to work for God's kingdom. You have been praying for God to lead you to the person whom God has also called to look for you. Through the power of God's Holy Spirit, you will find new ways to share ministry and leadership and to build God's kingdom in this place.
So keep searching for what God wants you to see and to do. Be open to God's surprises in the people you meet and in the work God calls you to do. God's Holy Spirit will guide the nominating committee, the vestry, and those God will lead to this place. Searching is a part of how God reveals God's self to us – God continues to seek us out and we continue to seek God. May your life and the life of this parish be filled with Godly surprises. Mother Pat+


Share this on your social network: