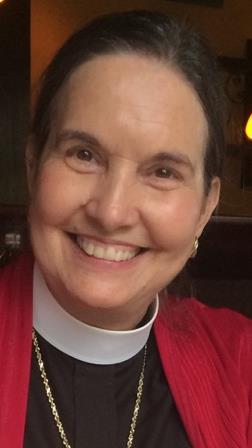 Hey Y'all, It's Pentecost!
Pentecost and the gift of the Holy Spirit marks the beginning of a new season that we call the season after Pentecost. The season after Pentecost is the time we actually live in. This season has no penitential or joyous tone. This is real time – the here and now. The time after the coming of the Holy Spirit and the time before the glorious return of Christ. We live in this season which the church celebrates for the longest span of time each year.
Most of the readings for this season are about Jesus' life and teachings. We learn about Jesus and we learn to see ourselves. We meet Jesus on the road to Emmaus. We recognize Jesus every week in the breaking of the bread. We come together to be fed and to be strengthened so that we can go out into the world as Jesus did. We go out to meet people where they are and to show them God by our actions.
The time we live in is filled with hectic activity and we long for the slower summer pace and for vacations. This season after Pentecost is a slower season, but the demands of discipleship do not take a vacation. Remember, Jesus gave us one commandment, "Love the Lord your God with all your heart and Love your neighbor as yourself." Jesus reminded us that by showing love for each other we would be recognized as his disciples.
We live in a world where poverty, hunger, violence and injustice seem overwhelming.  We are called to action, for Jesus said that we will be recognized by the love we show.
Remember the hungry every time you go into the grocery store. Take an action – buy something to donate to the co-op every time you shop for yourself. Your donations can be put in the bins at the church each week. Remember the homeless every time you buy shoes and clothes and donate to the Church of the Common Ground. Take an action – give something (new or used) to the charity of your choice. Remember the oppressed and forgotten every time you make a choice of what to eat, where to see a movie, or cast a ballot in an election. Take an action – support organizations which fight for human rights around the world.  Let your elected representatives and senators know your positions on important issues which affect our community and the world. Visit the lonely, share what you have, offer your gifts in ministry and service.
O God, through the power of your Holy Spirit, help us to see the needs of those around us and grant us the strength and courage to actively be part of your saving actions in the world.
God's peace and joy, Mo Pat+


Share this on your social network: