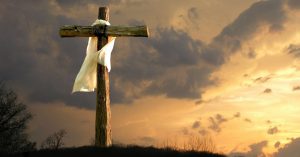 Out of our care and concern for our parish and community, St. Matthew's campus is closed due to the COVID-19 virus emergency, St. Matthew's will be offering online services on Facebook Live at the following times:
Go to St. Matthew's Facebook Page
Scroll Down For  Service Bulletins in  the Document Library
***Holy Week Schedule***
Morning Devotions
Monday & Tuesday April 6 & 7
8:00 a.m.
Wednesday April 8
10:00 a.m.
Evening Devotions
Monday through Wednesday April 6-8
6:00 p.m.
Maundy Thursday April 9
6:00 p.m.
Good Friday April 10
Stations of the Cross
12:00 noon
Easter Sunday April 12              View Easter Service Bulletin 
10:00 a.m.
You can find our Facebook page here.  Scroll down until you see the video.
Please take a moment to read Bishop Wright's Shelter in Place Directive.
Find us on Facebook
Go to St. Matthew's Facebook Page
Prayers, Litanies and Documents for Facebook Live Broadcasts
Missed a broadcast?
Browse past Facebook broadcasts
Resources for Support and Assistance During the Pandemic
(Coming Soon)


Share this on your social network: