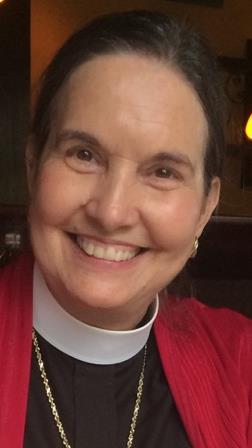 I hope you find these short reflections meaningful and helpful. The focus during this interim time has been on our baptismal vows and our common life together; because that is our call as Christians. In this interim time (this transition time), you and I journey together toward a common goal. What is that goal, you might ask? The goal of a vibrant worshiping community at St. Matthew's who come together to be equipped in order to go out and make Christ known in the world. During this interim time, you as a parish seek to discern your core values and to honestly evaluate your gifts and your challenges; and then you build a profile (a story) of who you are and who you seek as a permanent Rector. As I have said to many of you, this is a time which feels unsettled and uncertain in many ways because you are being invited into a period of change and change always feel uncomfortable even when it is change that we want.
Layered on top of this leadership transition has been the recent losses of long-time active members of this parish. These deaths have reminded us of the ever-changing nature of our common life together and of our need to share in community giving support to each other. In addition, we likely will face increased economic uncertainty which often adds to our sense of anxiety and challenge.
I came across a metaphor the other day and I thought that perhaps this imagery might help as we continue to journey in a time of change and in a world which often feels unstable to us. The metaphor is that of paddling a multi-person canoe through rapids. Think about it – in a canoe you have a few objectives. First, keep the canoe pointed in the right direction. Second, avoid immovable objects like rocks and trees in the water. Third, synchronize with others in the canoe.  And lastly, Keep paddling. Those steps can help us as we continue this journey together.
The Vestry and I help the parish stay pointed in the right direction and avoiding those obstacles which could take us off course. And of course all of us are in the same canoe – paddling together toward St. Matthew's common goal to continue the incarnation of Jesus by serving, caring and witnessing to the presence of  Christ. We also focus and paddle together in the Diocese to create an ever-widening group of joyful committed Christians who seek to know Christ through worship and service. In addition, the search committee seeks to take an open and honest look at the successes and challenges St. Matthew's has encountered and to help point to a place where the rapids end and the river moves smoothly again. But in the interim, we all have to work together to achieve the goal.
Come and join in worship, study and service so that you are equipped to make Christ known in the world where you live; and contribute your voice and your ministry to St. Matthew's now and in the smooth waters to come.
May God's joy be yours this day, Mother Pat+


Share this on your social network: