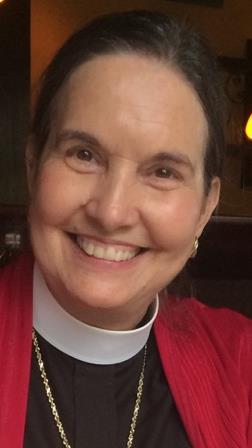 We are now officially in the Season AFTER Pentecost.  This year the season is 24 weeks long and ends with the start of Advent.  The season after Pentecost is focused on our spiritual growth and maturity.  Many of the readings over the course of the summer and fall will nudge us and challenge us to assess our readiness and willingness to grow and change.
What does this time ask of us as individual members of Christ's body, the Church?  You may notice that you feel the nudging of the Holy Spirit to spark your passion for ministry or you may hear a sense of call to service in a new way or a nagging persistent push to re-engage in worship, prayer and ministry.  Whatever you sense, feel, hear or see – pray about it and respond with an action.
Here are a few ideas which may help in your spiritual journey and refine your call to ministry:
LISTEN to those around you in an active way and listen to God.
GO see a friend or someone who needs your presence – if you can't go in person then call them.
GIVE your full attention to whatever you engage in doing.
REST – physical rest is important and so is spiritual rest, a Sabbath day to restore our souls.
SLOW DOWN – not everything is a high priority, let some things lie fallow for a season.
GIVE praise to God and to others who you see doing God's work
USE common sense
EDUCATE and allow yourself to be educated in the faith of the Church
BLESS someone's work with your words of recognition and accept others blessings on your work.
ENCOURAGE someone everyday.
CHALLENGE yourself to stop, listen and mindfully respond to those nudges and see what happens.  Think of those feelings, longings, frustrations or thoughts as the Holy Spirit gently, or not so gently, drawing you to someone or something needing your special gifts and presence.  If you need to clarify what God might be asking of you, then seek the counsel of another Christian or come talk with me to explore where God is inviting you to use your gifts.
God's peace, Mother Pat+


Share this on your social network: