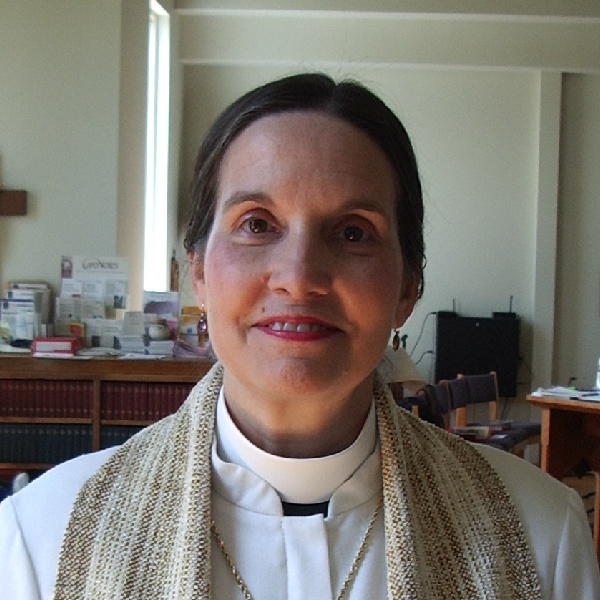 All of us have experienced the recent loss of members of this parish. One after another the losses seem to just keep coming. Even if we did not know them personally, we are still impacted by their deaths. In the past year many faithful long-time members of this parish have died, and we have celebrated their lives together hoping that each one would be the last one: Ron Peterson, Alice Deloach, Jackie Hightower, Walt Hobbs, Janette Chappell, Gayle Woodruff, Fr. Doug Coil, Nancy Drury, and Eddy Morgan. Each life was lived faithfully, and each person's death seemed to surprise us with the suddenness of their passing from this life to the next.
What are we to do? How do we grieve with hope and joy? Why, we may ask, does it happen like this? I do not have the answers to these questions; but I do have some suggestions for how we move forward while honoring those who have transitioned to eternal life.
First, recognize your losses – cry out to God in your prayers; for God hears our cry. If you cannot find the words, read a psalm many of which are laments to God. Read the prayers in the Book of Common Prayer, there are many prayers which may express our heart-felt pain. We can come together in worship recognizing our common dependence on God and on each other. The Wednesday 10:30 am healing service is one place we can be open about our losses, our concerns, our joys and our sorrows. Perhaps you may find solace writing your thoughts in a journal. In whatever way you choose, express to God your sense of loss and pain. Yes, God knows your loss and pain before you ever share it; but it is in the sharing that we find comfort.
Second, it is wise to engage in a community of support. Reach out to friends, clergy, members of the pastoral care team or others to talk and share. Grieving a loss is both personal and communal. Each of you who have lost a spouse, parent, friend or family member experience the loss in profound and unique ways; and yet this faith community has experienced that loss also and sometimes it feels like the losses just keep coming. Although it feels overwhelming when we as a community experience so many deaths in such a short period of time; we can rely on God's Holy Presence to sustain and support us when we don't think we can go on.
When we are in the midst of loss, it is often impossible to see a way forward; but God has promised that those we no longer see in our midst are still with us in God's eternal presence. So we slowly acknowledge our losses and we begin to see a path into the future guided by God's Spirit. Our personal and communal pain does not go away, but it changes from anguish to sorrow to sadness and eventually to joy as we honor and remember the faithful lives of those who walked this path with us and those who still walk with us yet unseen from our earthly perspective.
Scripture tells us that God listens for our cry. Jesus in times of trial called God, "Abba, Father" and he taught us to pray as children of God saying, "Our Father …". We are members of God's family. God always hears our cries. God's love surrounds us, and God's love lifts us up with the Spirit's words which nourish our souls; even if we don't understand the divine language used to speak of the love, hope and joy that God has for each of us.
We are God's children and heirs of God's eternal kingdom. God now asks us, as members of God's family, to reach out to provide comfort and hope to others. God's love gives us the strength to offer words of hope, joy and love to those who don't think that anyone will ever respond to their pain and grief. We are God's beloved children, and no cry goes unanswered. As God's family, we pray for each other and for all those who mourn. May our words of hope, joy and love strengthen and build God's family.
Come join around God's table every week to offer God our worship, to share in fellowship, and to reach out in response to the cries of God's people. For we are all God's beloved forever, whether in this life or in the next. Mother Pat+


Share this on your social network: