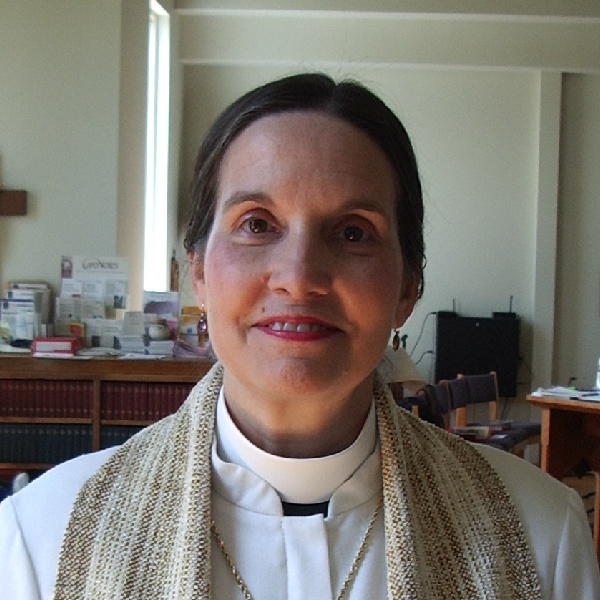 You all know the old saying, "Yesterday is history. Tomorrow is mystery. Today is a gift, which is why we call it the present." Jesus invites us to live today for what is offered and not to worry about what is past nor be anxious about what is yet to come. That, of course, is easier said than done.
It is not easy to live each day focused on the moments of grace and grief, joy and wonder which each day holds. We often find ourselves caught between the what ifs of our past, and the what ifs of our future. It takes faith to focus on what is set before us in the present, to see the ways we can be faithful in each and every moment. Our regrets over the past or anxiety about the future may keep us from living the gift of each day with all the blessings waiting to unfold. We may miss what is right in front of us, if we keep looking back at what was or guessing what may come. Remember Jesus' admonition not to look back when plowing the ground. He knew that if we looked back we would not be focused on the task before us. Today is what we have been given to do God's work.
Jesus in scripture reminds us that we are in God's hands and that God's love for us is greater than we can imagine. Remember the sparrows of the field and God's watchful eye on them, just as God has us in his/her care. It takes faith to give thanks for the gift of each day, to see each day, even rough days, as loaded with possibility, as a stage set for God's work in us and among us.
This week in your sacred space, place your rosary or a candle so you have a reminder of God's presence in the midst of the crazy and busy schedules we all have set for ourselves. Focus at least for a few minutes each day on the gift of quiet time with God. Perhaps you will make a "thanksgiving" list of moments where you have found joy. "On this day the Lord has acted. We will rejoice and be glad in it." Psalm 118:24
If you have not already done so, prepare your holy and sacred space with the green cloth from your Sacred Space tool kit and write out a verse of scripture to reflect on this week. Do not waste your precious gift of time on regrets of the past or on anxious planning for the future. Enjoy today for it is a gift from God and will not come again. Blessings, Mo Pat+


Share this on your social network: