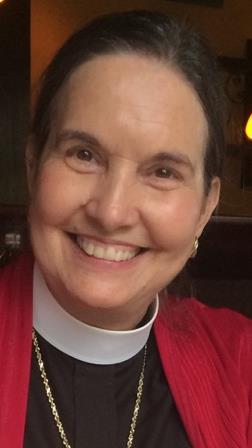 God's Presence as Fire
In the gospel this past Sunday, we hear Jesus say, "I came to bring fire to the earth and how I wish it were already kindled!" Fire refines and purifies even as it destroys some of what is burned. There are many references to fire in the scriptures and it is often related to God's judgement or to the empowering presence of the Holy Spirit.
Think about all the other scriptures which describe God's appearing.  We know God appeared as fire in a burning bush to Moses, God led the Hebrew people out of slavery by a pillar of fire. On the holy mountain God's presence was signified by fire. Jeremiah tells us that God's word is like fire! And now Jesus speaks of fire and later the Holy Spirit appears as fire. In all of these descriptions, God's fiery presence reminds us that there is both light and danger in coming close to God.
How might our sacred time reflect this different vision of God's presence? Last week the reflection looked at pneuma, wind, as the presence of the Holy Spirit. The God of fire, we see in scripture, presents us with a different metaphor for the presence of God. Fire lights up the night, but fire cannot be contained, touched or handled without danger of being burned. Fire in scripture reminds the people of God's powerful presence.
This week find an object in your home that can represent the presence of God as the image of fire. Perhaps a candle to place on your green cloth in your sacred space. You can even find a picture of fire representing God in an icon or other image. Use that object or picture this week to reflect on the power God has shared with each of us.
God wants to set us on fire. Not a fire which consumes us but a fire which makes us a presence for God in the world. Both individually and as a parish, we do not really know where God's fire will lead us next. We don't know what the fire of God's Spirit will require of us. But we do know this: God wants to light us on fire for the work of faithful discipleship. This week think of ways that you encounter the fire of God's presence. What is God calling you to do as a faithful disciple of Jesus Christ?


Share this on your social network: