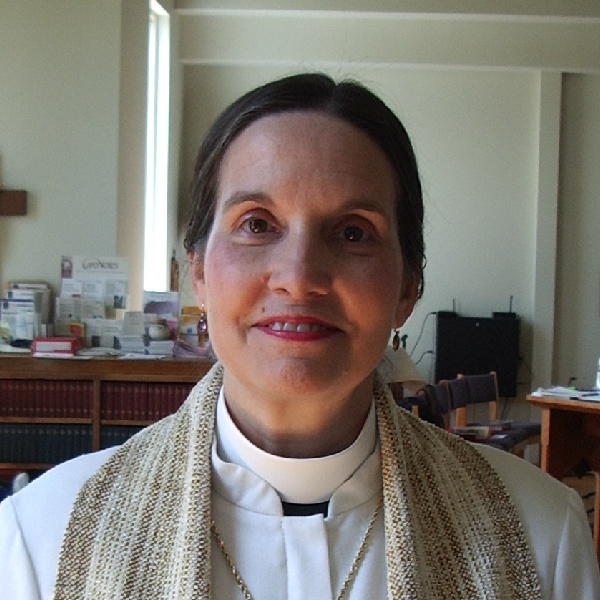 "The secret to change is not in fighting the old. but in engaging the new" (attributed to Socrates).
So we are in the midst of change. Change with a capital C is continuing to occur at St. Matthew's. This change is multi-faceted and impacts all of us. This change is about a new way to be the church, a new way to lead, a new way to engage the community, a new way to be Christ in the world. The most obvious change has been in leadership––you have an Interim Rector (me), you have new program ministry staff this past year in Matthew coordinating the music ministry, Susan in a new role as parish admin and worship support, Mary as registrar and office support, Trisha as Sr. Warden and new vestry members too. We have two new youth interns who joined us in August and are planning and supporting the youth program in conjunction with the adult sponsors and parents: say hello to Jesse & Caroline. Even the Pre-school has changes as Dalex shares the Director position with Juanita this year. New and returning committee chairpersons along with new vestry liaisons means new energy and changes in our programing.  Check the website ministry list for contact info if you need to reach someone.
We are thankful for all that was in the past and all that is happening now; and also anticipating all that is yet to come for this parish and for each of us.
The goal of all this "change" in leadership is to the program staff and lay ministry coordinators to fulfill their roles without constant direct supervision. Each program leader and staff member are experts in their areas of ministry and so they are empowered to act and to teach and to guide others without the interim rector or the new rector providing specific details and constant direction. This allows the next change to happen. The clergy and program staff can now act interdependently as needed to support the growth of the parish in both numerical numbers and in spiritual growth. The Vestry also has begun to function in expanded ways by equipping and empowered the ministries and groups they work with, rather than doing all the work themselves.
Now this process is not complete, nor is it fully implemented; but it is well underway. As your interim Rector, I have been with you for over a year and will remain with you until a call is made for your new Rector. So we continue to work together to strengthen the leadership team so that the transition will be smooth. Committee chairpersons and Vestry liaisons are educating themselves on budget preparation and goal setting; and how to coordinate and focus their energy and efforts on activities and ministries which support and enable all of us to "continue the incarnation of Jesus Christ our Lord". All the work is focused on supporting and living into St. Matthew's mission statement.
Perhaps you are pondering why we need to change, why engage in new ways of being the church and doing the work? The answer is simple. St. Matthew's is a diverse and large congregation; and the work of ministry can't be done by a single clergy person or program staff member.  I realize that worship attendance has not returned to pre-Covid levels, but St. Matthew's is still one of the larger congregations in the diocese. If St. Matthew's is to continue to grow, then the style of leadership becomes one of empowerment and equipping others for ministry –– the work becomes the coordinated work of everyone in the parish.  So the Vestry, all the Program Staff, and Clergy have fully engaged in the work of change for the sake of God's kingdom. Embrace the new work and join in the challenge of change. This year the work of discernment and call will be completed as St. Matthew's selects a new Rector; but the work of building God's kingdom will continue and the work of empowering and equipping everyone will be an important part of the future of St. Matthew's. The role of the new Rector will be to continue to stimulate changes, to help St. Matthew's leadership team envision a new way to be the church, to encourage new styles of leadership, and engage the parish and community in new ways of making Christ known. Be part of the change and add your prayers and your efforts to continue the incarnation of Jesus Christ here at St. Matthew's and in all the cities and towns where we live and work. Change is a continuous process which allows God's work to be done and God's grace to be shared.
I leave you with one of my favorite biblical verses: "Be strong and courageous and do the work. Do not be afraid or discouraged, for the Lord God is with you, who will not fail you or forsake you until all the work for the service of the Lord is finished." (1 Chronicles 28:20 –– I don't remember which translation this is, but it is clear that God is in control of the work and the results). Yours in Christ's Service, Mother Pat+


Share this on your social network: