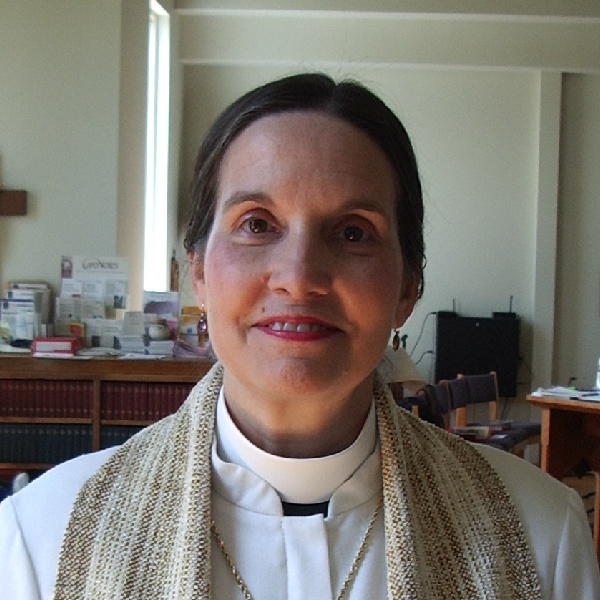 Is it time to worry yet?  Jesus says, "NO"
Many of you are feeling anxious about the economy, about your jobs, about retirement, about gas prices (which are improving), and about how to pay all the bills. So perhaps you figure that it is time to start worrying about all these issues; but worry won't change anything. Instead, Jesus invites us to think of these unsettled times in a different way.
When the early disciples started to worry about all sorts of things such as money, mission, and what they were supposed to do if Jesus left them; Jesus told them to look around them. Jesus said, "Do not worry".
In Luke's gospel, Jesus is talking to someone about money. The man is worried that he might not get all his inheritance and Jesus tells him that he should be more concerned about his soul. Then Jesus turns to the disciples and says, "Therefore I tell you, do not worry about your life, what you will eat, or about your body, what you will wear. For life is more than food, and the body more than clothing.  Consider the ravens: they neither sow nor reap, they have neither storehouse nor barn, and yet God feeds them. Of how much more value are you than the birds!  And can any of you by worrying add a single hour to your span of life? If then you are not able to do so small a thing as that, why do you worry about the rest? Consider the lilies, how they grow: they neither toil nor spin; yet I tell you, even Solomon in all his glory was not clothed like one of these. But if God so clothes the grass of the field, which is alive today and tomorrow is thrown into the oven, how much more will he clothe you—you of little faith! And do not keep striving for what you are to eat and what you are to drink, and do not keep worrying. For it is the nations of the world that strive after all these things, and your Father knows that you need them. Instead, strive for his kingdom, and these things will be given to you as well".
Now, I am not asking you to sell everything and give it to the church, and I am not suggesting that you ignore your bills. As Christians we are to make wise decisions about our debt and our expenses. However, I am telling you that worry does not change things. Instead, Jesus would invite us to act responsibly and to pray about our needs and concerns; but Jesus does not want us to worry. Perhaps you are wondering what the difference is between concern and worry.  Well, worry is something which interrupts our day and plagues us at night.  Worry is intrusive and disruptive. Worry focuses us on what is wrong and fails to consider what is good and right.  Worry is not productive, and it actually makes things worse because we often don't make good decisions when we are consumed by worry.
Instead, Jesus tells us to recognize that God is with us. Even in the worst of times, God is present to us. Pray about your problems. Make responsible decisions and consult with those you trust, to help you through the tough times. Pray and then act. Here are some practical financial steps to take rather than engaging in worrying:
First, make a budget – list what you pay every month including things like your rent or mortgage, eating out, gifts to others, movies etc.
Second, determine if those items are essential or discretionary. If they are essential, can you reduce what you spend by small changes in your daily pattern? For example, you can cut your winter energy bill significantly if you purchase and install a computerized thermostat for about $40. This thermostat lets you program your heat to a lower temperature when you are at work and it will come back up to a warmer temperature prior to your arrival home. You can insulate your home to save energy. You can also cut down on discretionary spending by eating at home rather than eating at restaurants or you can fix coffee at home rather than having that expensive cup of coffee from a fast-food place.  Did you know that if you cut back expenditures by just three dollars a day, you will have an extra thousand dollars a year for things you really need.
Prioritize what is important to you and then decide how you spend your time and money.
Lastly, you can enlist others to help you make changes which will reduce your debt and your worry. Talk to people that you trust and let them help you with those things that cause you to worry.  Do not make risky choices – do not get title loans or payday loans at exorbitantly high interest rate. Do not keep balances on high interest rate credit cards, pay those off first. If you need emergency funds for essential items, please let one of the clergy know of your need and the community will try to assist you.
Worry only causes more worry. Jesus offers us another way. Pray for God's wisdom and then act responsibly to live a simpler life. Jesus says, that worry does not add an hour to our lives and modern medicine has shown that worry actually shortens our lives. So practice spiritual disciplines which free you from worry and practical actions which will free you from debt and despair. If you need to talk to someone for spiritual direction and to help control your worry, please contact the clergy for an appointment.
Enjoy this short prayer attributed to St. Teresa of Avila. "Let nothing upset you. Let nothing startle you. All things pass; God does not change. Patience wins all it seeks. Whoever has God lacks nothing. God alone is enough."
God wants us to enjoy the abundance of life. Show the world the power of God's Spirit within you by living a life focused on the abundance of God's grace and love.  Mother Pat+


Share this on your social network: