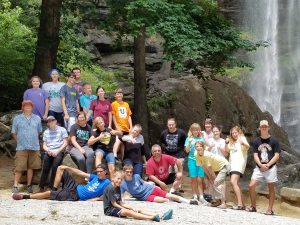 We took 25 people, more than 10 bins of food and supplies, 5 vehicles and lots of SPIRIT on the Fall Youth Retreat to Camp Tugalo in Toccoa on Aug 11-13th for a weekend of laughing and learning.
The theme of the retreat was "Wholly Devoted." Through exploring the Levitical sacrifices, we learned about God's sacrificial love for us, and how we can sacrificially love God and others.  Youth enjoyed Team Building events, spent time bonding with each other, and spent some time with God, too. There were small groups, sports, games, s'mores, singing and more!
We also went hiking at "Little Falls" at Toccoa Falls College, and enjoyed a visit to the historic Toccoa Falls (pictured below).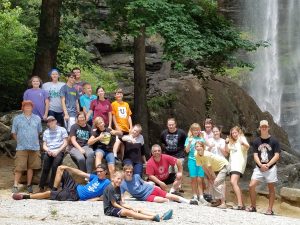 On the retreat, we welcomed a several newcomers to the Youth Program as well! We all had a blast!


Share this on your social network: