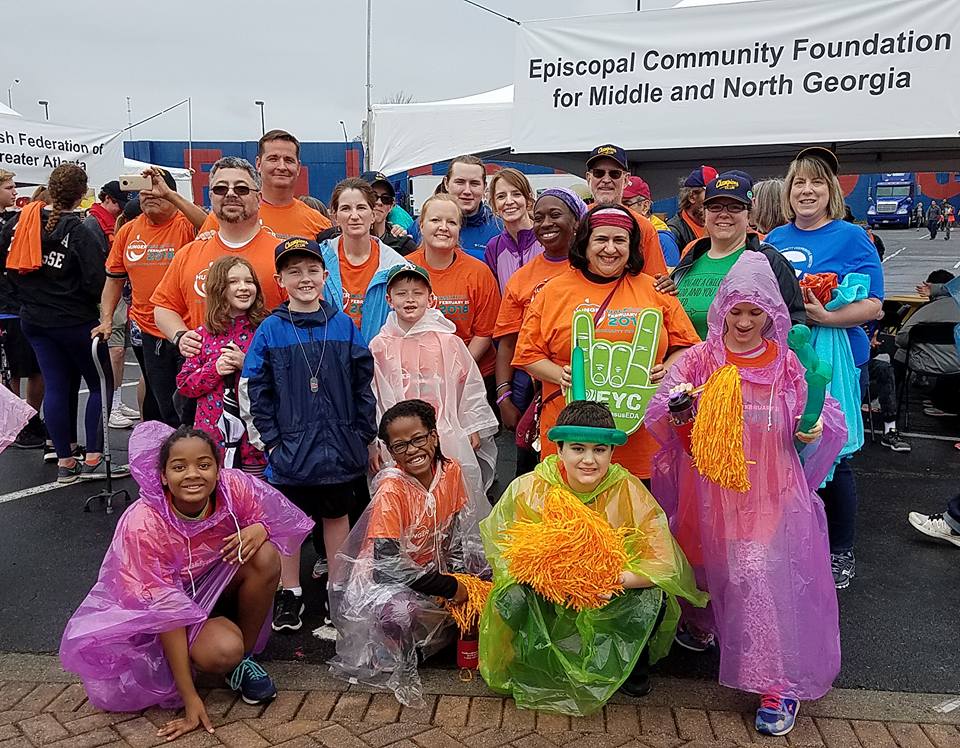 St. Matthew's Hunger Walk Team Raises $5,076 for the Southeast Gwinnett Co-Op
The rain deterred many runners and walkers from the Hunger Walk/Run on February 25th, but it didn't stop the 30 registered team members from raising $5,076, far exceeding their original $3,000 goal! Parishioners, friends, and family contributed to the campaign throughout January and February and spread the word through emails, word of mouth, and social media, raising the total well above previous years. The funds raised by the team benefit the Co-Op through the Atlanta Community Food Bank, serving families in Snellville, Grayson, and Loganville who need assistance.
I would like to thank each and every one of you for joining, donating, and supporting the St. Matt's Hunger Walk team. I am truly amazed at what we can do when we come together for our neighbors in need. I've seen firsthand the work that the Co-Op does, their resourcefulness, their faith, and their commitment to loving like Christ. As part of their mission statement reads "…To the end that our clients will find encouragement, love, and hope and that the Kingdom of God will be manifest on Earth."
You can still contribute! Online donations will still be accepted for a couple of weeks at http://engage.acfb.org/goto/stmatts and of course, check with the Outreach Committee for other ways you can serve the community throughout the year.
Thanks and peace!
Jennifer Papadatos, Outreach
For more information on St. Matthew's Hunger Walk Team, contact


Share this on your social network: