Our first calling is to bring all into a deeper relationship with Christ.  We, as witnesses to the healing power of God's love, are empowered by His grace and forgiveness to be good stewards of His creations by sharing our time, talents, and treasures. We commit our hearts to stewardship as a way of life. We invite and encourage each of you to join us in this commitment.
What we are…is God's gift to us.
What we become…is our gift to God.
Excellent stewardship of resources has been the cornerstone of St. Matthew's financial stability for many years. Stewardship is everything we say and do after we say "I Believe".
 Our objectives include:
Providing long-term financial stability to the parish
Adding additional staff to meet the needs of a growing parish
Funding new ministries to enhance the spiritual life of the parish
Maintaining buildings and grounds to prevent deterioration and costly repairs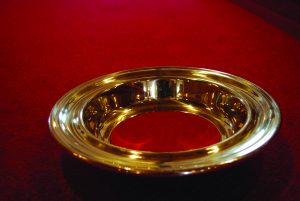 Share this on your social network: