Children and Youth Christian Education
St. Matthew's offers opportunities for learning and spiritual growth for all age groups.  Sunny's Kids' classes for ages 2 through 5th grade and Journey to Adulthood classes for 6th through 12th grades provide learning and fellowship in a warm and friendly environment.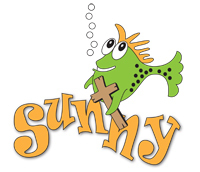 For Children's Sunday School 2018-2019 information (Sunny's Kids), please click this link: (coming soon!)

For Youth Christian Education programs for the 2018-2019 school year, please click this link: (coming soon!)
Adult Christian Education Offerings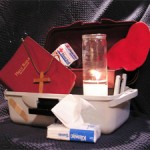 Our goal is to provide opportunities for personal spiritual growth that meet the needs of our members and offer a variety of choices.  We also hope to create some special learning communities and support groups while still providing a few opportunities to create some parish-wide fellowship and unity. While learning in small group communities is important, connecting those small group communities to their source of life (the larger parish) is also vital to the health of our congregation. A few times throughout the year all classes will be doing activities and education together, specifically during our Advent and Lenten series.
For Winter 2018 Adult Class Offerings, please click here.
ADULT CONFIRMATION CLASSES will begin in January. If you would like to be confirmed in the Episcopal church, or have been confirmed in another Christian denomination and would like to be received into the Episcopal Church, please plan on attending these Sunday morning classes.
Other Adult Opportunities for Learning
Wednesdays with the Word — Wednesdays at 11:00 a.m. (Library)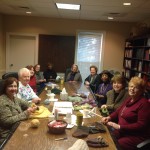 Facilitated by Mother Liz. Following the Wednesday morning healing service, Mother Liz leads an informal and often unpredictable discussion of a book of the Bible, or a special study chosen by the group. People take turns reading a passage after which a lively discussion follows. It's a rambunctious group that loves to learn! Come and join us for this thoroughly engaging group. Wednesdays With the Word meets September through May each year.
Education for Ministry
This is a tuition-based course of lay study that comes out of the School of Theology at the University of the South in Sewanee, Tennessee. Widely known throughout the Episcopal Church and Anglican Communion, it is a four-year program that immerses parishioners in a deep understanding of the Church through experiential learning and challenging study of subjects such as Holy Scriptures, the history of the Church, liturgy and theology. Contact the church office for more information.


Share this on your social network: