Children and Youth Christian Education
St. Matthew's offers opportunities for learning and spiritual growth for all age groups.  Sunny's Kids' classes for ages 2 through 5th grade and Journey to Adulthood classes for 6th through 12th grades provide learning and fellowship in a warm and friendly environment.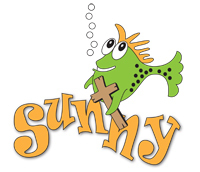 For Children's Sunday School 2019-2020 information (Sunny's Kids), please click this link.

For Youth Christian Education programs for the 2019-2020 school year, please click this link.
Adult Christian Education Offerings
Adult Ed During Epiphany — The Good Book Club" Is Back!
"In the beginning…" is how John's Gospel starts and so should we. As we begin a new year and decade let us begin with diving into God's sacred Word and seeing what epiphanies may be in-store for us? During this season of Epiphany, St. Matthew's, with the assistance of the Good Book Club, will again join tens of thousands of Episcopalians from around the world in a daily practice of reading scripture.
This year we will be reading through the Gospel of John. John's Gospel offers us so much to encounter, from the well-known, like John 3:16 and the wedding at Cana to the mysterious, such as the woman at the well and Jesus's confrontation with Nicodemus. There is also beautiful poetry to read, like the Prologue, and the great I AM statements to Jesus as the bread of life and as the vine. All these offer us an opportunity to encounter Jesus in a deeper and more meaningful way.
Therefore, on Sunday's throughout the season of Epiphany, January 5th, 12th, 19th, February 2nd, 9th & 16th, we will discuss and reflect on the readings from the week and see what epiphanies, or awakenings we have encountered. If you are interested in joining us click this link https://www.goodbookclub.org/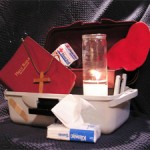 Our goal is to provide opportunities for personal spiritual growth that meet the needs of our members and offer a variety of choices.  We also hope to create some special learning communities and support groups while still providing a few opportunities to create some parish-wide fellowship and unity. While learning in small group communities is important, connecting those small group communities to their source of life (the larger parish) is also vital to the health of our congregation. A few times throughout the year all classes will be doing activities and
education together, specifically during our Advent and Lenten series.
Other Adult Opportunities for Learning
Cafè Theology — Every other Saturday morning 10:00 – 11:30 a.m.  
Led by Mother Liz Hendrick. Book study or a special study chosen by the group. 
Café Theology Starts New Series in September
Wednesdays with the Word — Wednesdays at 11:00 a.m. (Library)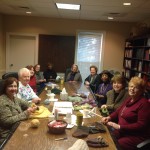 Facilitated by Mother Liz. Following the Wednesday morning healing service, Mother Liz leads an informal and often unpredictable discussion of a book of the Bible, or a special study chosen by the group. People take turns reading a passage after which a lively discussion follows. It's a rambunctious group that loves to learn! Come and join us for this thoroughly engaging group. Wednesdays With the Word meets September through May each year.
Centering Prayer — Tuesdays at 6:00 p.m. (Sanctuary)
A period of centering prayer, followed by a book study and conversation about contemplation and the practice of centering prayer.


Share this on your social network: