at St. Matthew's
The mission of the Outreach Committee is to serve Christ by matching the unique gifts and talents of the parish to the special needs of the greater community, to love its children, and to care for the unfortunate.
The Outreach committee meets the fourth Wednesday of each month, at 6 PM in the Canterbury Room. All parishioners are invited and encouraged to attend.   A few of the outreach projects and ministries supported by St. Matthew's are listed below. If you know of a need in our community please contact the Outreach Committee POC.
Click for Current Outreach Needs
 Southeast Gwinnett Cooperative Ministry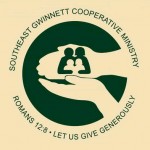 St. Matthew's is a "supporting church" to the Southeast Gwinnett Cooperative Ministry. In 2013, nearly 500 bags of groceries were delivered to their food pantry through a continuous food drive. Parishioners volunteer throughout the year at events such as No Cook Monday Dinner and Tutoring Tuesdays as well as in support roles for stocking and supporting the co-op. More information can be found at SE Gwinnett Coop.org.  Current food drive needs can be found here.
---
Habitat for Humanity Faith Build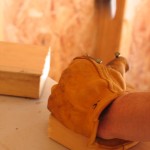 Help a family build their dream home right here in Gwinnett County. No experience is necessary; set your own pace during the 8-hour work day. Tools, training and lunch are provided. Learn more at HabitatGwinnett.org. Children 14 and over may participate. St. Matthew's parishioners take part in builds in the area.
---
FODAC Walk N Roll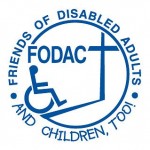 This event benefits the Friends of Disabled Adults and Children (FODAC). Solicit pledges from friends and family, and participate in a 2-mile walk around Stone Mountain, followed by a fun celebration. All money raised will be used to refurbish wheelchairs and other medical equipment for the needy disabled in our community. See FODAC.org to learn more. Children of all ages will enjoy this.
---
Family Promise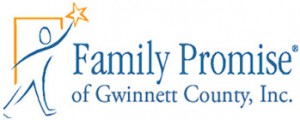 Donate 2 hours to support the temporary living facility set up at St. Matthew's. During the weeks St. Matthew's hosts families in transition each year you may choose to fix a meal, read or play with the children in residence or even spend the night. Your children will be very welcome. More info can be found at FamilyPromiseGwinnett.org.
---
One Church, One Precinct (1C1P)
"Building Partnerships Between Cops and Communities"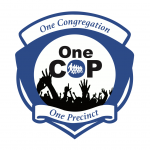 One Congregation One Precinct (1C1P), an initiative of MovementForward, Inc., has several interwoven objectives that incorporate the six pillars outlined by the President's Task Force on 21st Century Policing. The first objective is to improve public safety through collaboration and information sharing to prevent, combat and solve crimes by utilizing the varied resources of churches, synagogues, mosques, temples and other faith based organizations… Read More
---
Nursing Home Birthday Parties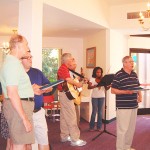 Come entertain the residents of Delmar Gardens Retirement Home in Lawrenceville at this bi-monthly event. Sing old time hymns and hand out cake and punch to all attendees, with gifts for those celebrating birthdays. Children are especially welcome, and their presence is especially enjoyed by the nursing home residents.
---
Place of Seven Springs
Place of Seven Springs is a non-profit thrift store, a Christian organization which is committed to helping those in need in our community. Their mission is to assist those in need while encouraging self-responsibility, personal and spiritual growth. Proceeds from the annual St. Matthew's Car Show have been donated to Place of Seven Springs for a number of years, allowing them to help more families in our immediate area in need of assistance.


Share this on your social network: