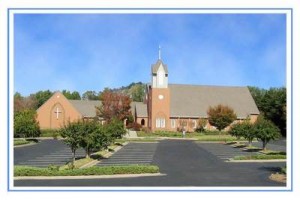 St. Matthew's campus has grown since the parish was founded in 1979. The original church building consisted of the sanctuary and Sunday school rooms, and was consecrated on Palm Sunday, 1982. In 1997 the Strickland Education wing was added; it now houses not only the Sunday school but St. Matthew's Preschool as well.  The present sanctuary was consecrated on Palm Sunday, 1998, at which time the prior sanctuary was converted into the parish hall, kitchen, and meeting/Sunday school rooms.
Our sanctuary and all our facilities are handicap accessible. Additional handicap parking and wheelchair access ramps are located behind our sanctuary.
Our parish hall, meeting rooms and classrooms are busy throughout the week with ministry meetings, civic and other non-profit meetings and events. For information on facilities rental and availability, please contact the parish administrator.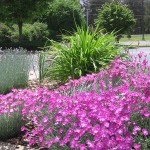 St. Matthew's Garden Guild maintains the beauty of the grounds surrounding the sanctuary and classrooms.
Facilities Rental Information & Fees


Share this on your social network: