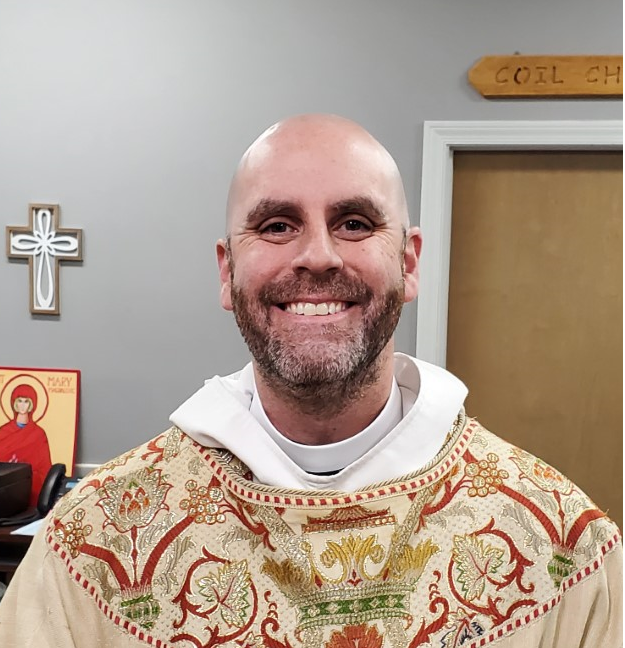 Last weekend, New Beginnings #45 was held at Camp Mikell. New Beginnings is a spiritual retreat for middle school youth staffed by high school youth and adult leaders. The retreat is a wonderful way to connect or reconnect with God.
Many youth from around the diocese, many of them from St. Matthew's, gathered for music, spiritual talks, small group time, four-square competition, and fellowship. Having been the spiritual director for the weekend, I observed what I call "instant community." No matter where everyone came from, what the previous week was like, or what grade you were in, people formed a community. I loved seeing how strangers and old friends created community and everyone was a part of it. No prerequisites or applications, just presence. As the weekend restart unfolded, I saw how tight the community had become and friendships that became solid and treasured. I saw the community that Jesus envisioned for the world unfold, which is beautiful and hopeful.
We are always asked in the baptismal liturgy, "Will you respect the dignity of every human being?" and New Beginnings is the place where the answer to this question is not just answered but is put into practice. We have the opportunity to learn so much from teenagers about our faith. We can see how the love of Jesus for all is the community that young people form.
Let's continue to support our youth ministries and renewal retreats for youth as much as possible. And let's embrace New Beginnings as a model for the community we want to build, not just because Jesus wants to make it a reality for us, but because it will help form us into the people that God wants us to be.
Blessings and Beginnings, Fr. Tim+


Share this on your social network: