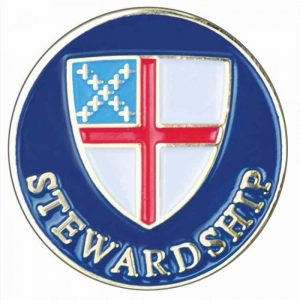 9/24/23 Given on the Feast of St Matthew's
Today's Gospel reading, short and sweet, tells of Jesus calling Matthew to follow him. It was shocking – Matthew was a tax collector, reviled and distrusted by most, but Jesus saw in him something that no one else did. He recognized that Matthew had gifts that only he could offer His ministry. Just imagine if he had not. Or, worse, if Matthew had said "no" to Jesus' call. The world would have missed out on his witness to Jesus's ministry and we'd be celebrating a different parish namesake on a different day.
It's one of the common themes of the Bible – God using unexpected and decidedly unaccepted people to accomplish His purpose here on earth. In fact, most of the main characters in scripture are not your Hollywood hero types. Isn't that good news for us? There's a comfort in knowing that I don't have to be rich or famous or beautiful or exceptional to be used by God.
There's a challenge in it, too. Since God uses common people to do His work, we have no excuse to say "no" to His call.
The only requirements are that we have a willing heart and an obedient attitude. And if you've ever spent time with a toddler, you know that that's not really human nature. If we're honest, we all can be toddlers on occasion, which is why we need the Holy Spirit to nudge us into action and to discipline us. Sometimes I picture the Holy Spirit as Jiminy Cricket sitting on my shoulder and whispering in my ear.
You could spend hours digging around in scripture for stories of unexpected heroes – although I don't like to call people heroes since God is the hero of the Bible. I encourage you to do that, but for now I'll just highlight a few.
The little boy in Matthew 14 who gave up his lunch so that the multitude could eat. Two fish and five small loaves of bread miraculously fed a crowd of 5000 – and there were even 12 baskets of leftovers. God multiplied that humble offering into abundance, and even overflow.
The poor widow in Mark 12 who gave her last coin. Jesus praised her, saying, "This poor widow has put more into the treasury than all the others. They gave out of their wealth; but she out of her poverty put in everything – all she had to live on."
Mary, sister of Martha and Lazarus, who in Mark 14 broke open an alabaster jar and anointed him with expensive nard. Her extravagance shocked the others and demonstrated her deep devotion to her Lord.
The brothers Abel and Cain all the way back in Genesis 4 – Abel kept the flocks and Cain worked the soil. Abel offered the fat portion of some of the firstborn of his flock, and the Lord looked with favor on him and his offering. But Cain only offered "some" of the fruits of the soil and "on Cain and his offering the Lord did not look with favor." Abel is a beautiful example of joyfully giving to God out of gratitude, while Cain was a cautionary tale of what can happen when we give begrudgingly and with a stingy heart.
If you want a lesson on how to give joyfully no matter your circumstances, look at 2 Corinthians Chapter 8. Paul implores the church in Corinth to help the suffering Christians in Jerusalem. He brags on the churches in Macedonia, who were themselves impoverished. He says,
"Their abundance of joy and their extreme poverty have overflowed in a wealth of generosity on their part … They gave as much as they were able, and even beyond their ability … They urgently pleaded … for the privilege of sharing in this service to the saints. And they … gave themselves first to the Lord and then to us in keeping with God's will."
Those early Macedonian Christians are a powerful example of the dynamic and dramatic difference that God's grace makes in the lives and attitudes of His people.
The bottom line is, God just wants us to give with a joyful heart, out of gratitude for all that He has blessed us with. Paul told the Corinthians, "For if the willingness is there the gift is acceptable." He reminds us that through His abounding grace, God enables all of us to abound in generous deeds.
"You will be made rich in every way so that you can be generous in every occasion and through us your generosity will result in thanksgiving to God. This service that you perform is not only supplying the needs of God's people but is also overflowing in many expressions of thanks to God."
Reflect on that last part. "This service that you perform is not only supplying the needs of God's people but also overflowing in many expressions of thanks to God."
That sounds a lot like our collections for the Southeast Gwinnett Co-Op. Or our contributions to any number of our outreach programs. Or giving our time and talent to serve the children of the community at Vacation Bible School. What service are you performing that is overflowing with gratitude to God?
As for figuring out how and when you can use your gifts to serve God, both here at St. Matt's and beyond these doors? Well, you only need Proverbs 3:5, one of our other readings today. "Trust in the Lord with all your heart and lean not on your own understanding."
You don't need to figure it out – God's got it covered. You just need to get out of the way and listen for His call. And then answer it, of course.
And just like Matthew had gifts that only Jesus recognized? We all have particular gifts and it's possible that we too have some that only Jesus knows about. This is the perfect time to prayerfully discern what they might be and how we might be able to use them for His glory, too.
Terri Hurst
Stewardship Chair


Share this on your social network: