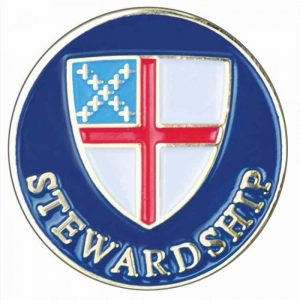 I was born in Covington, Kentucky in 1949. I was raised by a single mother with very little formal education, but she taught me the importance of hard work and good character. She always encouraged me in school to do better than my best. Growing up in Covington, I was destined to work in the local factories or go to jail. I chose a path far outside my realm of reality. I decided to go to college. I started college prep courses in my freshman year of high school. I also felt that basketball would be my golden ticket. I wasn't a great player, just a good one. Good enough to draw the attention of Leon Ford, the coach at the University of Chattanooga. He gave me the opportunity of a lifetime. He set me on a path that I will always be eternally grateful for.
Coming to Chattanooga was indeed challenging, I was a young African American male going to a college whose student body consisted of less than 2% African Americans. I was to be the first African American on an athletic scholarship. As monumental a task as this appears, I was more concerned with molding into the team and being an asset to the organization. Our nation was undergoing a social revolution which made life very challenging. I was able to surround myself with a fantastic family of athletes and supporters that made those challenges insignificant. I was able to focus on what was important.
I wouldn't know where to start in thanking the many people who guided me along this journey. During a period when getting drafted was forever looming in the shadows, I chose to join the college's ROTC program because it offered me the opportunity to lead men, rather than to follow. Another organization which acted as a compass in keeping me pointed in the right direction was the Fellowship of Christen Athletes. It was this group that gave me strength and hope during the dark periods of my college life. It was the men of this group that taught me the joy and love of Christ's salvation. During my junior and senior year, I was part of a service organization, Omega Psi Phi Fraternity, Inc. This organization strengthened my community service involvement. Being connected to these great organizations was secondary to why I was at Chattanooga. I was there to get an education and to play basketball. I accomplished both. I played varsity the four years that I attended and was recognized as one of the leaders during that period. I completed my degree and was commissioned as a 2nd lieutenant in the U. S. Army upon graduation.
My military career took me around the world. I served in Korea, Germany and the U. S. I served with some great soldiers during my 20 years career. I commanded, supported and taught troops from basic training to college ROTC programs. My greatest joy was being a company commander of an armor unit. The power of the equipment, the skill, the quality of the soldiers and having the knowledge that they would go into combat with me were something that most people will never understand.
Throughout my life, the one factor which has been constant is my ability to adapt to a new or changing environment. Making the jump from military to civilian life was no different. Military training and leadership experiences made me more than ready to handle most civilian job opportunities. For all the blessings I received, I knew that it was also time to give back to the community. Prior to joining St Matthews, I was a Cub Scout pack leader. As an active member of St Matthew's Episcopal Church, I have filled many roles. I served on the Vestry with Father Doug; I was involved in both Reading Camp and Vacation Bible School. I am the President of the Brotherhood of St. Andrew, I currently serving on the Outreach and Worship Committees. I am also on the St. Matthew's Preschool Board. I am the head verger and scheduler for the LEMs, Ushers and Readers. I take what I do as a sign of God's blessings. Some day I know that I will have to slow down, but till then I will continue to serve in whatever ministry I can. In summation, I have lived a simple life, called by God, filled with wonderful people who have touched my soul and have allowed me to touch theirs.
May you too be called by God to fulfill a ministry and share your time, talents and treasures.


Share this on your social network: