The Reverend Elizabeth Hendrick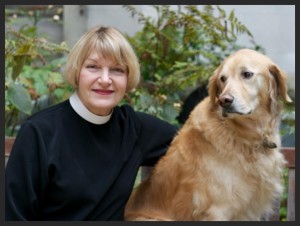 Liz Hendrick comes to us from the American Cathedral in Paris where she served as Canon Pastor, having previously served All Saints by-the-Sea Episcopal Church, in Santa Barbara, California in the Diocese of Los Angeles, where she was Associate Rector. She was ordained to the Diaconate in June of 2008 and to the Priesthood in January of 2009. She holds the Master of Divinity degree (2008) from the Episcopal Theological Seminary of the Southwest, in Austin, Texas. She earned a Master of Business Administration degree (1990) from Crummer Graduate School of Business, Winter Park, Florida and a Bachelor of Science in Medical Technology (1976), with Honors from the University of Florida, Gainesville.
From her pre-seminary days, Liz brings to St. Matthew's 15 years of corporate experience in marketing, strategic planning, business development and administration. In the years prior to seminary, she was an active lay leader and vestry member in the Episcopal Church, gaining over 10 years of combined leadership experience in such areas as youth ministry, pastoral care, and Christian formation.
With family ties in Florida, Liz grew up in a U.S. military family and lived with her family in many places around the world, including 2 years in France as a teenager. Her husband of 11 years, Ray Hendrick, died in 1989.
For relaxation and pleasure, Liz enjoys photography, golf, classical music, reading, and travel. Her faithful companion, a beautiful golden retriever named P.J. and Mtr. Liz will be locating in the Snellville area.


Share this on your social network: