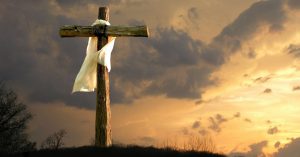 Palm Sunday – March 28th:
8:00 a.m. Zoom (see your newsletter, The Messenger, for Zoom info.)
Drive-Thru Communion after the 8 am service for 30 minutes.
& 10:45 a.m. – Outside In-person – live streamed with communion.
Registration on Realm is required.**
Maundy Thursday – April 1st: 7:00 p.m. Live-Stream Service from Sanctuary
Plans are being made for the Maundy Thursday Watch following the service. Stay tuned for information on registering for this Lenten tradition.
Good Friday – April 2nd:
12:00 p.m. Outside Live & In-Person Live-Streamed Service
Registration on Realm is required**
Easter Sunday – April 4th: Two Services– 6:45 a.m. Sunrise Eucharist
Registration on Realm is required.**
No technology or music at this service
10:45 a.m. – Livestreamed From Inside the Church, Easter music
Drive Thru Holy Eucharist offered for 45 minutes after the 10:45 service.


**Registration on Realm for all services will open approximately 2-3 weeks ahead of time. Attendance limited to 50 individuals for services, including all service participants, due to Covid restrictions. In case of inclement weather, outdoor attendance will be canceled. For questions regarding attending any service, please contact the church office.


Share this on your social network: