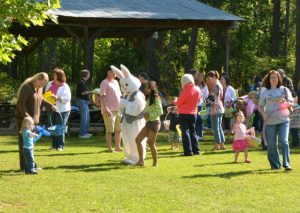 ST. MATTHEW'S ANNUAL
EASTER EGGSTRAVAGANZA
Saturday April 20 – 10:00 a.m. to 12 noon
for children up to age 10
The event starts at 10 a.m. with the Easter story engaging all of the children. The hunt times are
Ages 4 and under at 10:15 a.m., followed by
Ages 5, 6 & 7 at 10:45, and ending with
Ages 8, 9 & 10 at 11:15 am.
The eggcitement will include:
Balloon clowns, bounce house, games, egg coloring and tattoos.
So bring your children, their basket, and your camera and join in a morning of fun for children up to age 10.
**Easter Eggstravaganza Help Needed**
—Youth & Adult Volunteers Needed
To Help With This Morning of Fun For The Children.
Just to name a few….
Set Up * Decorating * Hunt * Snacks * Egg Coloring
Bounce House/Games * Clean Up
You will find the signup sheet on the bulletin board in front of the office.


Share this on your social network: