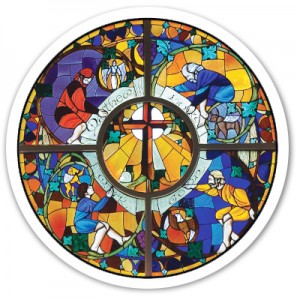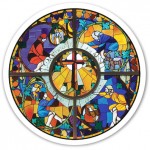 5/23/2020
To the St. Matthew's Community:
I pray this note finds you safe and well and enjoying the fine weather of this Memorial Day weekend. I am writing to clarify some information that has come my way.
Last week, the Catholic Archdiocese of Atlanta announced that, with recommended safeguards in place, their churches would be able to hold in-person daily masses beginning Monday, May 25, with Sunday masses available on the following weekend (Pentecost). Some folks reported to me that in the new announcement they heard about this, the Episcopal Diocese of Atlanta was included.
Below is a note sent out by Bishop Wright and posted on his Facebook page yesterday (5-22-20):
Brothers and Sisters, at this time let us remember that worship has both a vertical and horizontal component. To gather and say the words of faith without caring for our neighbors is not worship that pleases God, according to the Bible. Instead, let us say our prayers and meditate on God's word in the safety of our homes until such time as it is safe and smart to resume in person worship. Therefore this means our worship, meeting and teaching in the Episcopal Diocese of Atlanta will remain online. I look forward to the day that we can reconnect in person but until then let us ask the Holy Spirit to make us the liberated and courageous church Jesus sought to start.
While I am grateful that technology and the commitment of St. Matthew's clergy and staff have allowed us to continue worshiping together on-line, many of us are anxious to be back in the sanctuary on Sunday. Your rector is one of those people. However, I trust the bishop, and I trust the advice he is receiving from his advisors. If he feels the time is not yet, I am going to trust that as well.
A soon as we have clearance to return, we will send out a dedicated note like this one. And please also know that, even though we are not yet allowed to return, work is going on in the background to determine what church worship will look like in Phase 1 of the opening (and there will be phases; we will not initially return to what church worship was like in February). Whenever we are given permission to return, we want to be ready.
I ask that you continue to pray for the healing of sick, the medical community and first responders who take care of them, and the scientists who are working non-stop to find treatments and a vaccine. And I humbly ask your prayers for your St. Matthew's clergy and staff, as we strive to keep you updated with the latest information, and as we work to find creative ways to keep members of St. Matthew's connected one to another.
God's Peace,
Liz+


Share this on your social network: