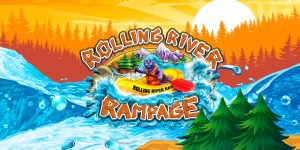 Monday, July 9—Friday, July 13
9:00 a.m.—12:30 p.m.
Rising Pre-K — Fifth Grade (ages 4-10)
Cost: Before June 15 — $20.00 per child
After June 15 — $25.00 per child
(payable on the first day of camp)
Online Registration is open for volunteers and campers!
To register a camper, click here.
Can you help? Many adult and youth volunteers will be needed
for this fun and meaningful week.
To register to volunteer, click here.
SPECIAL NEEDS VBS:
Rising Pre-K through Rising 5th Grade (ages 4-10)
Tuesday & Thursday, July 10 & 12, 2018 
9:30 a.m. – 12:00 noon
COST:$10/child before June 15; $15/child after June 15
To register a special  needs camper, click here.
For the third  year in a row, we are pleased to announce a Special Needs Vacation Bible School, for part of the week during VBS.  It will happen concurrently with the VBS described above, but in a different space and with an abbreviated time and modified schedule. If you have experience with children on the Autism Spectrum or with physical handicaps and would like to help, please contact Abby Whatley at mailto:abbyd@uga.edu.


Share this on your social network: